A 5-Day Whole Foods Detox to Help You Feel Better,
Have More Energy, and
Look Great (Without Giving Up Real Food!)
Group program runs
Monday, April 9th through
Friday, April 13th
Are your pants a little tighter these days?  Is your skin acting up?
Do you have less energy than you would like?
Do you find yourself craving sugar, carbs and all kinds of junk food?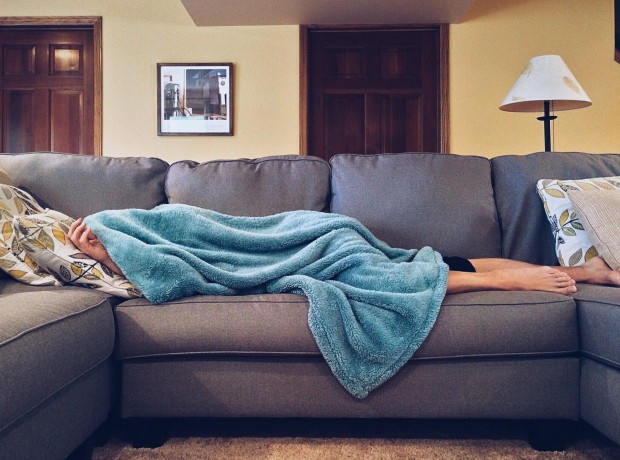 If you're ready to "Find Your Glow" join me
April 9th through April 13th
so you can re-set your eating habits,
focus on eating healthy whole foods,
and learn how to feed your body what it really wants.
With the 5-Day Detox for Beginners you will:
Totally re-set your eating habits so you can get back on track with your health goals
Curb your sugar and carb cravings
Enjoy a whole-foods based cleanse with lots of support and yummy recipes – there's no fasting or eating only cabbage soup here
Learn how to really feed your body so you have radiant health and energy, rather than relying on caffeine and energy drinks to get you through the day
Why do a detox, anyway?  Don't our bodies know how to get clean all on their own? 
The truth of the matter is that we live in a toxic world, and we're exposed to pollutants on a daily basis, whether it's pesticides in our food, fumes from traffic, or even toxic materials used to make computers and phones.  Our bodies can only handle so much toxic input at a time, and when we get overloaded, we often experience negative symptoms like headaches, irritability, belly fat, bloating, breakouts, fatigue and more.
Detoxes can help: 
Rev up your metabolism.  A properly done detox can be great for re-setting your metabolism and burning fat that's been clinging to your body for years.
Give your body a break!  Digestion takes a lot of energy, and it's important to give our digestive systems a break every now and then so they can repair damage done from foods that can damage them, like fried, processed, and sugary treats.
Reset your habits.  Have you noticed that you're reaching for the candy bowl more often than before?  Are you drinking more wine than water these days?  Cleanses are great for helping you become aware of your bad habits so you can start changing them.
Make you feel better than you've ever felt before. Many of my detox clients tell me they have more energy, sleep better, and have more drive for life than ever before – pretty incredible for just 5 days! 
Yeah, but…will this really work for me?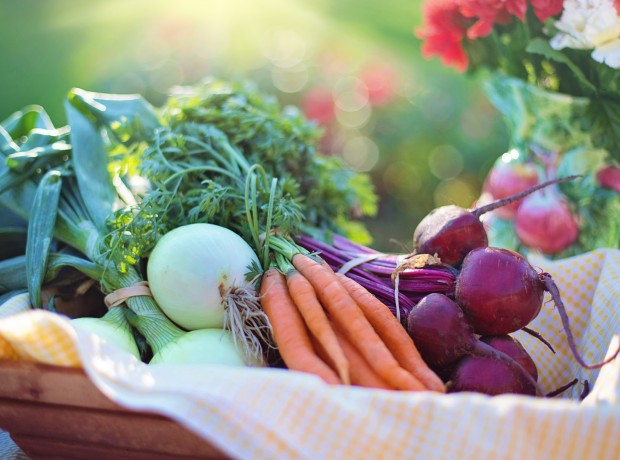 I know there are a lot of detoxes out there promising to be a miracle cure, but the 5-Day Detox for Beginners is different because it focuses on introducing lots of healthy, nutrient dense foods into your diet rather than restricting you to a few foods and drinks. Many people have already gone through one of my 5-Day Detoxes and have had incredible results.
This detox is for you if:
You have never detoxed before
You find yourself dragging at 3:00 PM and use sugar and caffeine to make it though the day
Can't think straight or feel like you have brain fog
You've lost your sparkle
You know you want to eat better but you're just not sure where to start
You want to learn how to feed your body for real instead of following another fad diet
You know things need to change, but you also know you need some support and guidance to get healthy the RIGHT way
Here's what clients have to say…
"I have never done a detox or cleanse as they all seemed to involve limiting your food intake to pressed juice or fasting. This was something I knew I couldn't sustain.  This detox was different as I ate real food…AND really good food. I also liked that it was 5 days and by the end of the week I could hardly believe that I really did have more energy, a clear head and felt great. So much so that I have continued the plan past the 5 days.  Mary provided everything I needed to be successful including a plan, shopping list, great recipes and most importantly her wonderful support.  I highly recommend you give it a try."
Mary F~ Pennington, NJ
 "Let me start by saying Mary's beginners 5 Day Detox was a wonderful experience. I thought I'd be drinking water and juice and starving!! That was not the case at all. Mary provided recipes that were simple, easy to follow and soooo delicious. With all of the food choices for meals and snacks I probably ate more than I usually do. Though not the point of this detox a nice side benefit was losing a few pounds.
The fall detox was full of squash and all kinds of fall vegies. As Mary offers the detox on a seasonal basis I look forward to going through it each season to see what I should be eating to keep myself healthy and full of energy throughout the year.  Lastly, the support of Mary and others in our private FB group was so beneficial. I am on the other side of the country; however, I was never alone doing this. Mary reached out each day and I truly enjoyed reading which recipes others were making, seeing pictures of food and hearing from others in the group as to what they were craving. All in all a great experience which will help me stay on the road to healthy eating!"
Kim W~ Milton Delaware
What you'll get in the 5-Day Detox for Beginners program:
A 5-Day whole foods based detox with support and guidance from me, a Certified Holistic Health Coach. I won't let you slip through the cracks or hide out.
A done-for-you detox guide that tells you exactly what to do and when, so you'll never be left wondering whether you're doing things correctly
Step-by-step guidance that will make sure your 5-Day Detox is a success!
A meal plan and recipes to help you get the maximum detoxification possible while still eating really tasty foods
Direct support from me and other detoxers in my exclusive Members Only Facebook Group
Guidance on which foods you need to buy organic and which you don't (this will help you save money)
A live training call with me where I'll explain the detox step by step, and where you'll have a chance to ask questions before we begin
Live training call to gently ease out of the detox and learn how to keep the glow long after the 5 days have ended
And just for signing up, I want to thank you by giving you a bunch of bonus gifts
Bonus #1: A detailed meal plan complete with recipes and snack ideas so you won't even have to think about what to cook all week – sweet!
Bonus #2: A shopping list to take all the stress out of figuring out how many onions, bunches of kale, and carrots you need to buy – it's already done for you!
Bonus #3: A post-detox strategy session with me, to help you figure out what to do next and how you can avoid going back to your old habits
Bonus #4: Bonus tips on how you can deepen your detox to get the most out of your week, including what to do if you have to eat out)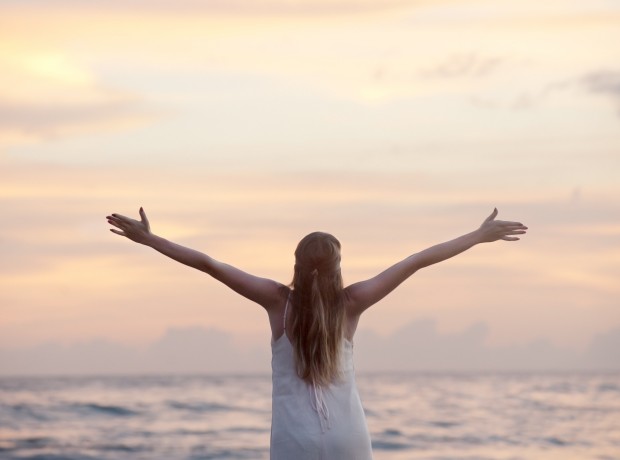 You'll get all the detox materials, recipes, handouts, an online virtual community,
plus tons of lovin' support from me
for just $97
 EARLY BIRD PRICING OF $77  Ends Friday, APRIL 6th
Have questions? Great. I'd love to help you figure out if this is the right program for you.
Send me an email at mary@healthwaysforyou.com and I'll get back to you ASAP.
Lots of love and healthy eating,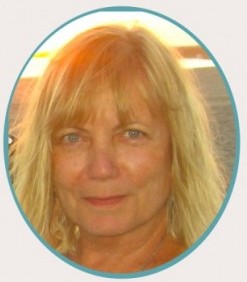 I combine my traditional nurses training with a lifetime of discovering natural, simple, safe and effective therapies for self-care. Using whole foods, Bach Flower Essences, and Aromatherapy let me support you on your journey to wellness.
Mary E. Vitullo
Certified Holistic Health Coach
Bach Flower Registered Practitioner
mary@healthwaysforyou.com
Website
Privacy policy: I respect your privacy and hate spam as much as you do. I promise to never sell, rent or otherwise share your private contact information.